Strategies for gathering material for documentary theatre projects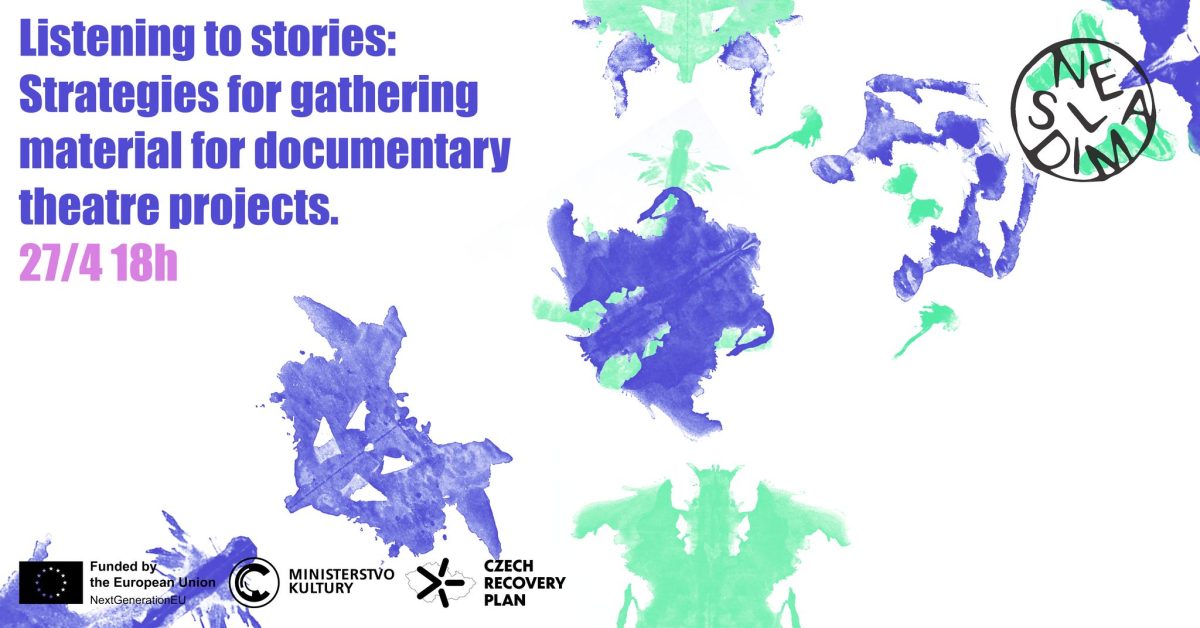 Different social groups and their stories require that creators have a specific capacity for listening and close observation. Which processes should we develop in order to uncover marginalised issues? We are interested in the methods and tools we can use in our theatrical work to ensure the sensitivity and openness needed during interviews. We want to share the experience of collecting stories and to discuss strategies for gathering material for documentary theatre projects.
On April 27, 2023 at 6 pm you can join us on the first in a series of online expert debates will take place, organized by the Czech independent theater collective Nesladim in co-production with l'Altre Festival, international performing arts and mental health festival. We have the honor of welcoming international guests, performer James Leadbitter (UK) and performer Viki Brown (UK).
The aim of the debates is to find areas of overlap between theatrical productions and a wide range of topics covering mental health, mental hygiene and ethics. The starting point for this project is to map out a network of European theatres dealing with these issues and, subsequently, to share theatre-related experiences. The debates are aimed at a professional, as well as a wider audience, with an interest in documentary theatre and its various forms.