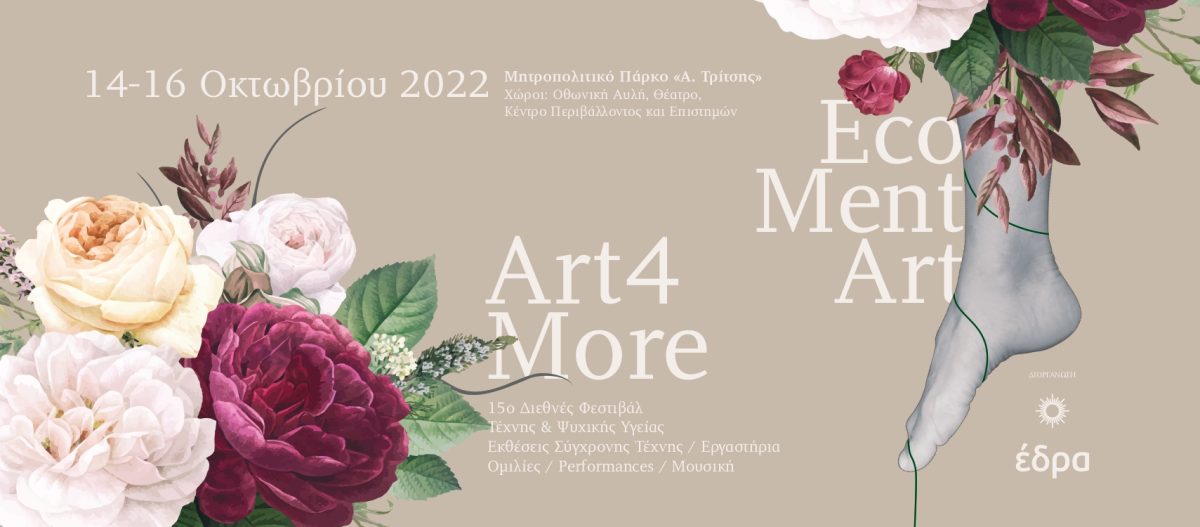 ---
We would like to present you ART4MORE festival. It is an innovative International Festival, dedicated to contemporary art, Mental Health and public awareness around social issues in Athens, Greece. It is carried out annually by K.S.D.E.O. "EDRA" on the occasion of World Mental Health Day (October 10). ART4MORE is aimed at the general public, in an effort to inform / raise awareness to combat the stigma and discrimination that accompanies Mental Health conditions, as well as Mental Health professionals, mentally ill & professional artists and Mental Health agencies.
The festival brings together contemporary international works from the fields of visual arts, music, cinema, architecture, theatre, dance, new media and design. Exhibitions, Workshops for Children & Adults, Screenings, Discussions, Events, Music Concerts, etc.
We had the opportunity to participate on it this year as a member of FE-ARTY project. We participated on an open discussion and experiential game together with ISPS Italy, EDRA and Safe Space – Festival Mental.
The project "Festival, Art Therapy and Youth – FEARTY" presents the variety of forms of art therapy carried out with the participation of young people, in order to promote and popularize this discipline, to encourage young people to quickly take up prevention & treatment for mental illnesses.
---